I am a mindfulnesscoach supporting conscious businesses. I provide soft methods of change with sustainable and powerful results for personal or business purposes. It can be in the form of Skype-coaching, Retreats, Courses or Teambuilding processes. Here is my short story and some reflections to go with it:
A good beginning
All we know is that we will die. All of which we hold we will loose. All that is owned will be lost. All that you have will be gone. That is a good beginning of any text with ambitions to be meaningful. Now, does that make you think it doesn´t matter what you do, or does it make you think it really matters a lot what you do?
None of the two attitides are wrong, the other is not better then the other. Sometimes we need to let go of the "important things" and sometimes we need to find what actually is important for us in order to find balance in our human life.
The story
In my youth I did not care about time or life. I had a "it doesn´t matter what I do"-attitude. A very eastern approach you might say, not worrying about the future at all, playing life. I had my first crises in my early 20´s finding myself aimlessly drifting between work and nightclubs. "-What have I become?!" Then I decided it was important what I did and to become things, a lot of things, important things. Degrees, titles, owning things, marrying things and so on… All these things were punctured as balloons handled by scissorhands when my second crises came in late 20´s.
The second crises began in my marriage and was propelled by stress and anxiety created by a feeling of meaninglessness and a thought saying I was not doing enough. There where always more to achieve no matter how far I got. The ballons was colorful but my inside was grey. I was a brand strategiest and had my own bureau, was part owner and marketing manager in three other companies and drove a fancy new car of course… I was not at all happier, more content. I did not enjoy life more then in my youth.
I realized the meaninglessness of pumping up all the balloons thinking they would make my life better. I saw how that behaviour actually inflicted more stress and suffering then creating joy and satisfaction. This crisis did not however make me swing to the opposite side drifting carelessly. No, instead I aimed for balance. I wanted to reach deeper down into the realms of myself. Somewhere in there was the answer, since it was not to found in the outer, the baloons. Years passed and my search for something meaningful led me to eastern and western methods of self-enquiry. I found out my unique talents and abilities by the western and the true me by the eastern. I found my colours and learned to paint.
My personal experience is that development of good abilities and outer achivements is good. But that linear strive for outer perfection is usually the biggest hindrence towards enjoying this life-experience before we die. With an eastern perspective we can perform without effort and outer achivements can be enjoyed, even if they don´t turn out as planned. That is balance. That is happiness. That is satisfaction. We create consciously.
What I offer
Today I support conscious human beings on their path to design a better and more sustainable life situation or business. I do this out of a perspective of mindfulness. Here is more about what I offer.
My mission
My mission is to be a support for individuals and groups towards  more conscious creativity, and in that way contribute to a more happy and sustainable humanity.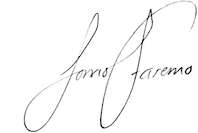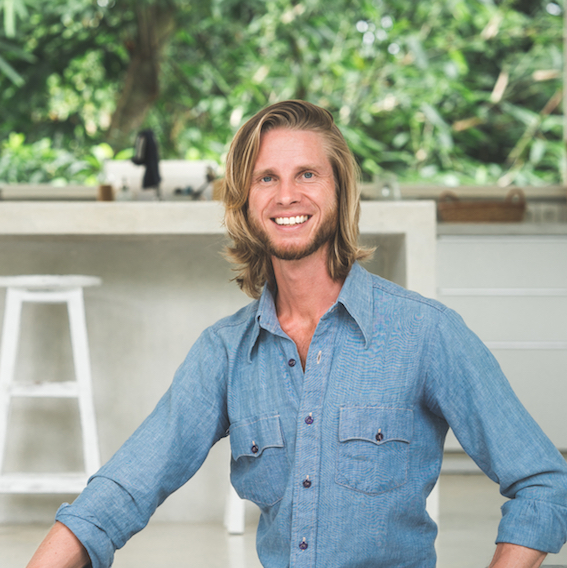 About the website:
– Great thanks to Meriel Ahlin for doing original logo and graphics! Visit her site and be inspired here.
– Any questions, feedback or critique, contact me directly at the contact-side.
– Would you like to have a webpage similar to this? Contact me and I will help.
About Jonas Faremo´s work:
Testimony´s – what do people say about Jonas Faremo?
Jonas Freeman - Consciousness & Creativity