Photo: Mimi and Laura Text: Jonas Faremo
EMOTIONS is not a baggage!
You can have all the emotions that you want in life! …and you will have the ones you don't want also wether you like it or not.
Emotions is not a heavy baggage that you need to get rid of. It is just emotions – neither bad or good. Life through you don't make a mistake when emotions arise. They are like the wind, the clouds and the rain – in symbiosis with all. But we can be aware of the reaction to them. Awareness of emotions is what takes you from being a victim to being a master of emotions.
Without awareness we are in reaction to emotion without knowing it. And when we are in reaction without knowing it; we are a victim to outer circumstances. This is why humanity seem to be creating the same unsustainable results again and again even though we know better – we are victims to the conditioned mind which creates emotions. We are run by emotions.
Emotions is created in you as a reaction to outer stimuli or to our thoughts. They are old conditioning and perfect for what they are. Sometimes they can help us and guide us, sometime they are not helpful at all. If aware, we can hold a loving space for those emotions and act according to our better knowing. I don't always know what the "better knowing" is but then I can always ask; "What would love do?" and see what comes up. Regardless of what I do I can allow the emotions to be there just like I don't try to get rid of clouds on the sky while eating.
Outer events and people trigger emotions, if aware of the emotion we can act, if not aware of the emotion we react. Maybe we find ourselves annoyed, angry, irritated sad or offended? If unaware we try to find the reason of that discomfort on the outside and in other people. And if the reason is outside we blame or try to solve the outside. This is a reaction. It may take away the dis-comfortable emotion temporary because it is overrun by the kick of the ego who feels its in charge and in control, but that is a very short-term state and the emotion will come back and the ego will find itself out of control and not in charge, because it isn't. And the mind-pattern of that emotion is also strengthened by us opposing it and avoid it with all kinds of elaborate strategies like "thinking of something else", "do something fun", or finding the cause on the outside and blame or try to change the outer world.
If you find yourself in reaction to emotions or have very strong emotions there is helpful perspectives/methods. Here is one of them;
Perspective: Emotions as a child.
See the emotions as a small child. Sometimes the child reacts to something and gets upset. What do you do when the child comes running to you crying and upset? You pick it up and hold it lovingly and say that all is ok and confirm the emotion; "-its ok to be sad dear child." And after a while the child will be done and see something else and run away playing with that like if nothing happened. No trauma/conditioning is caused that the child will carry along in life. Conditioning like having the perspective that the event that upset or the person is "bad" or that the feeling of sadness is "bad". They still learned what is beneficial for them or not by the event. No reason to cause trauma.
Now, what would be the opposite? The child comes running crying again. But this time we see it as a heavy bad baggage and we appose it, we don't want that crying child. So we slap that child over the cheek and say "stop crying, don't be a sissy." (This is how most people deal with emotions.) And maybe ask the child what happened and try to solve the "cause" for the sadness. Maybe another kid played with his/her favourite toy. We go there and try to force the toy out of the other kids hands. Traumas/conditioning is created or strengthened in everyone involved in that situation and will grow over time.
Healing emotional patterns?
Yes they heal by themselves with a loving non-judgmental attitude towards them. The conditioning withers away. Its like the child. All it longs for is to be loved. And when it gets loved it doesn't have to be upset anymore, it feels secure. Over time approaching emotions in a loving way, they will heal, that is they don't need to get upset to to get love. They are loved/love.
Below is a list of uncomfortable emotions that may help you if you want to confirm the child and what it is feeling exactly. Its from Byron Katies website thework.com. And if you want to get help relating to your strong emotions more mindfully shoot me an e-mail and order a coaching session and I will be happy to support you on your journey.
What is this?
This playful combination of word and image is a purely artistic project inspired by stillness. The text came out of meditation and is combined with artwork or photo from an artist. Our hope is that it will inspire to a small halt of reflection in the otherwise entertainment-heavy stream of pictures at the internet.
Artist: Mimi and Laura is the kids of a friend of mine and are truly artists. Not just spontanious life artists but also trained in various crafts of art. Here they made me pose with a very fasshionable "baggage" and took a picture.
Follow this art-project on Facebook:  https://www.facebook.com/JonasFaremoConsciousnessCreativity/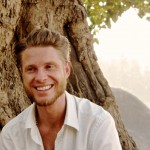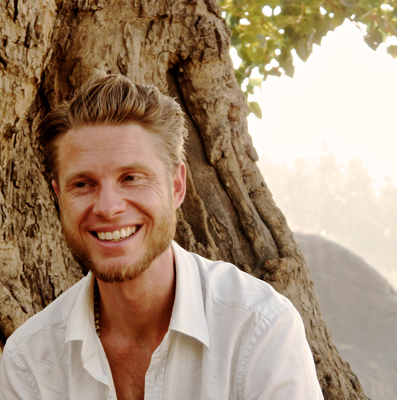 Contact Click here to stay in contact and receive a free "Slidecoach".
Coaching & Guidance Click here to see what Jonas Faremo Offers.
About Click here to read about Jonas Faremo.
List of emotions:
rritated
enraged
hostile
insulting
annoyed
upset
hateful
unpleasant
offensive
aggressive
bitter
frustrated
controlling
resentful
hotheaded
malicious
infuriated
critical
meanspirited
violent
vindictive
sadistic
mean
spiteful
furious
agitated
antagonistic
repulsed
mad
cross
incensed
loud
reactive
swearing
abrupt
quarrelsome
venomous
irate
shorttempered
stubborn
rebellious
exasperated
impatient
contrary
condemning
seething
scornful
sarcastic
overbearing
sharp
poisonous
insulting
disrespectful
jealous
ticked off
hitting
yelling
screaming
revengeful
retaliating
reprimanding
envious
disappointed
discouraged
ashamed
powerless
diminished
guilty
dissatisfied
miserable
despicable
selfdenigrating
self-hating
sulky
low
terrible
lousy
desperate
alienated
bad
pessimistic
dejected
bummed out
self-critical
selfdeprecating
gloomy
glum
disheartened
down
despondent
cheerless
rotten
masochistic
stuck
contracted
tight
blocked
despairing
hopeless
grouchy
off
moody
crabby
faultfinding
resistant
punishing
morose
cranky
grumpy
burdened
negative
closed
out of sorts
no energy
in hell
touchy
haggard
drawn
slumped
slouching
achy
doubtful
uncertain
indecisive
perplexed
embarrassed
hesitant
shy
disillusioned
distrustful
misgiving
lost
unsure
uneasy
tense
stressed
uncomfortable
comparing
dishonest
superior
disdainful
manipulative
judgmental
argumentative
authoritative
condescending
demanding
confounded
distracted
disoriented
off-kilter
frenzied
blushing
awkward
incapable
alone
paralyzed
fatigued
useless
inferior
vulnerable
empty
distressed
pathetic
distraught
doomed
overwhelmed
incompetent
inept
incapacitated
shut down
cut off
trapped
weak
sick
nauseated
fidgety
trembling
craving
hungry
squirming
jittery
woozy
twitching
compulsive
insensitive
dull
reserved
weary
bored
preoccupied
cold
lifeless
uncaring
uninterested
unresponsive
tired
robotic
slow
sluggish
fearful
terrified
suspicious
anxious
alarmed
panicked
nervous
scared
worried
frightened
timid
shaky
restless
threatened
cowardly
insecure
wary
menaced
uptight
apprehensive
attacking
defensive
dreadful
guarded
troubled
selfabsorbed
rigid
phobic
intolerant
disturbed
disrupted
intimidated
avoiding
unwelcoming
petrified
unbending
paranoid
inhibited
immobile
attached
prejudiced
agoraphobic
selfconscious
crushed
tormented
deprived
pained
tortured
rejected
injured
offended
afflicted
aching
victimized
heartbroken
agonized
appalled
wronged
humiliated
insulted
withdrawn
miffed
indignant
suffering
distant
invaded
bulldozed
bullied
secretive
slighted
smothered
belittled
tearful
sorrowful
anguished
desolate
unhappy
lonely
grieved
mournful
dismayed
downhearted
oversensitive
dirty
remorseful
sullen
sour
selfcastigating
unworthy
fragile
disconnected
devastated
blindsided
discontented
crying
groaning
moaning
stony
serious
stern
frowning
recoiling
glaring
disgusted
unfair
attacked
tactless
hurtful
bossy
stilted
stiff
brutal
combative
pushy
neglectful
stonewalling
rude
ranting
scolding
shrill
hard
fake
phony
shallow
taut
territorial
complaining
obsessive
blunt